With around 1000+ organic search engine visitors per month, the website has identified a prevalent demand for healthcare-related information, particularly doctor appointment numbers. This case study explores how Paibye.com addressed this need and played a vital role in enhancing healthcare accessibility for users within the local community.
Background:
Paibye.com is a directory website to help people find contact information for different local businesses, including healthcare providers, emergency services, and restaurants. It has become popular recently, and data analysis reveals a strong interest in healthcare-related information.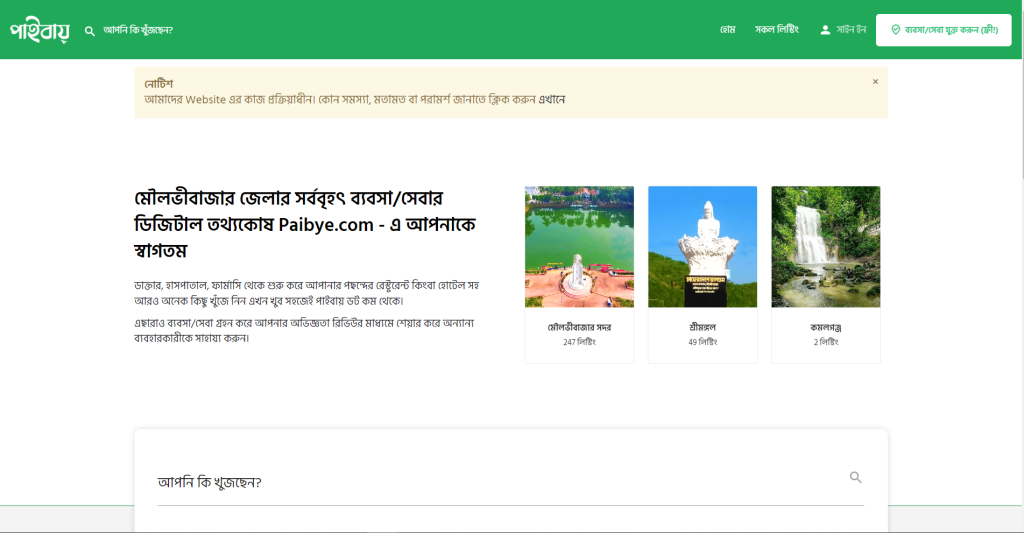 Objective:
This case study aims to show how Paibye.com meets the needs of local communities by providing important contact information. It looks at how the website makes life more convenient, promotes well-being, and contributes to the local economy.
Methods:
Data Analysis: Detailed analysis of website data is done to understand what users are searching for, especially in healthcare, like doctor appointment numbers.
Content Improvement: Paibye.com focuses on healthcare but also ensures accurate information for ambulances, hospitals, restaurants, and other local businesses.

Results:
Increased Engagement: People spend more time on the website because they find the information they need, resulting in longer visits and fewer people leaving quickly.
Improved Access: Paibye.com makes it easy to find doctor appointment numbers, ambulances, hospitals, restaurants, and other important services, making it simpler to get the help they need.
Positive Community Impact: The website supports the local community by promoting local businesses, improving well-being, and creating a stronger sense of community.
Conclusion:
Paibye.com, created by Ferdous, has become a popular local business directory. By providing important contact information, especially for healthcare services, the website helps people access essential services easily. This improves their lives and supports the local community by boosting businesses and creating a stronger sense of connection.